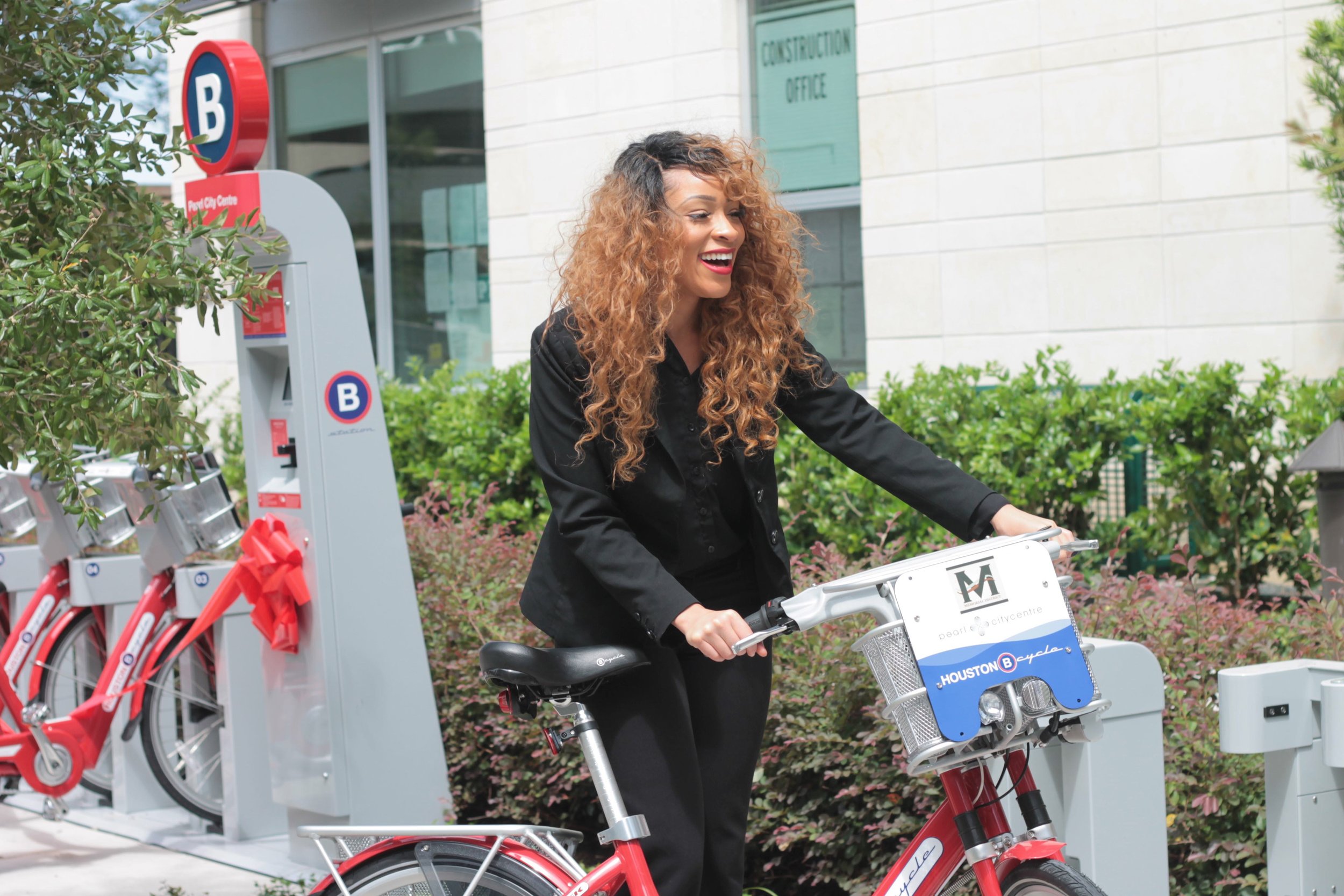 Support Health and Sustainability!
Houston BCycle is committed to partnering with local businesses and organizations to encourage healthy and sustainable travel throughout the city. We can work with you to create a custom plan that fits your business' size, structure, and location.
How Does it Work?
Fill out a brief Corporate Membership Application (link here). We'll reach out to you shortly after receiving your form.

Decide if you want to pay 100% or 50% of your employees' membership fee. See below for a chart of prices that scales based on the number of employees enrolled in the program.

Once confirmed, we will send you a code that your employees can use for their Houston BCycle discount!

If desired, we will help you host a launch event at your office. We will send a BCycle ambassador to help sign up new members and demonstrate the specifics of how our bike share system operates.

On a recurring basis, you can check in with us for any questions or amendments to your Corporate Membership plan!
Corporate Package Price Breaks
1-25 employees | $60 per Annual Membership (24% discount)
26-50 employees | $50 per Annual Membership (37% discount)
50+ employees | $40 per Annual Membership (49% discount)
Employers can either pay 100% of the above cost or split it 50-50 with their employees.
If your business/organization has any questions about a Corporate Membership package, please have the appropriate party reach out to:
Henry Morris | hmorris@houstonbikeshare.org